Douglas Freeley, MD, and Natalia Lazar combined their expertise to create the foundation of exceptional and balanced care at their modern and innovative Medical Spa. Dr. Freeley and Natalia typically work together as a team. Mutual respect for each other's professional expertise increases their synergistic energy, providing optimal results for every patient.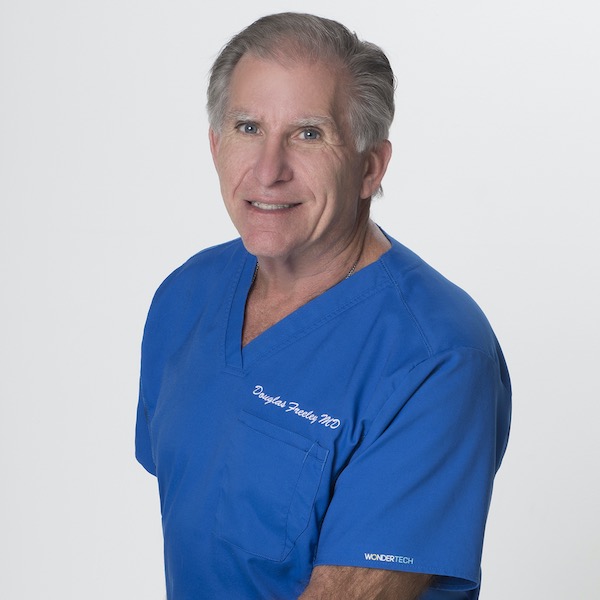 Douglas Freeley, M.D., is a graduate from New York Medical College and board-certified in ophthalmology. As a retired Army physician Dr. Freeley understands focus and honor. His commitment to patient care is a cornerstone of his practice, whether assessing and treating eye disorders or performing cosmetic procedures.
Dr. Freeley recognized that his expert knowledge of muscles and nerves of the face and eyes would bring a necessary professional perspective to a medical spa. He altered his practice to include cosmetic and anti-aging treatments and founded Naples Vision of Beauty. With more than three decades of experience in the administration of Botox, he stands as an early innovator in the field of Rejuvenation Therapies and Treatments.
Dr. Freeley's continued affiliation at New York University's Ophthalmology Program and Jamaica Hospital's Residency Program in Ophthalmology demonstrates his continued expertise as a sought-after lecturer and instructor. His experiences in Ecuador establishing remote ophthalmology clinics, while teaching local doctors, speaks to his strong dedication to his profession.
Natalia Lazar is a licensed medical aesthetician, earning her certification in skincare. With over twenty years of experience in the field of medical assistance and dermatology, she is an expert in the creation of patient plans regarding beauty enhancement, skincare, and state of the art anti-aging technologies.
From performing teen acne facials to anti-aging radio frequency & laser treatments, Natalia offers personal service mixed with her gentle nature. Although raised in Marco Island, Natalia was born in Colombia and is bilingual.